Audiologist
Idaho Educational Services for the Deaf and the Blind
Begin Date: August 2021
Location: Gooding, ID
Closing Date: Open until filled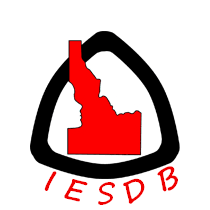 ---
Administer audiology program; Conduct comprehensive and periodic audiological assessments for students and create written assessment reports;
Maintain & fit hearing aids and ear molds;
Cochlear implant maintenance;
Manage FM systems;
Provide audiological evaluations as part of clinic evaluation program and establish an effective referral system between ISDB and the medical community/Idaho School Districts with an Open Clinic;
Monitor and conduct/administer auditory training;
Maintain records of audiology program;
Conduct in-service workshops;
Maintain and keep inventory of all auditory equipment and supplies;
travel periodically to conduct clinics and trainings within outreach programs;
Other duties as assigned.
---
Master's Degree in Audiology (Au.D. preferred); Audiology License from the State of Idaho Bureau of Occupational Licenses
---
Commensurate with education and experience.
Work schedule will typically follow the ISDB school calendar,
working 4 days per week, Monday through Thursday, and will include holiday
breaks and summers off.
---
Comprehensive fringe benefit package included.
---
Interested persons are to complete an IESDB application (application can be accessed at www.iesdb.org), submit a letter of interest, resume, and three letters of recommendation or the names and contact information of three professional
references to:
Idaho Educational Services for the Deaf and the Blind
Attn: Human Resources
1450 Main St
Gooding, ID 83330
---
Successful candidate will be required to submit a completed ten finger fingerprint card or scan to the Idaho State Dept. of Education no later than five days after the employees' first day of employment with the school or unsupervised contact with students in a K-12 setting, whichever is sooner per Idaho Code 33-130 & 33-512.
Hiring is done without regard to race, color, religion, national origin, gender, age or disability. In addition, preference may be given to veterans who qualify under state and federal laws and regulation.
---
* Any reference obtained from this server to a specific product, process, or service does not constitute or imply an endorsement by the Idaho Council for the Deaf and Hard of Hearing  or the State of Idaho of the product, process, or service, or its producer or provider. The views and opinions expressed in any referenced document do not necessarily state or reflect those of the Idaho Council for the Deaf and Hard of Hearing or the State of Idaho.