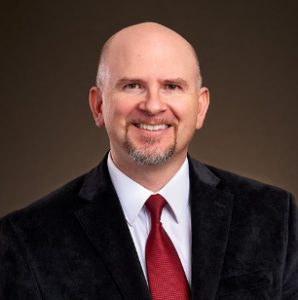 Executive Director
Steven L. Snow, MA
M.A., Gallaudet University, Community Counseling, 2001
B.A., Gallaudet University, Communication Studies, 1998
Steve is a proud native of Idaho. He was raised in Gooding, Idaho. He went to the Idaho School for the Deaf, and then graduated from Gallaudet University in 1998 with a B.A. in Communication Studies. After graduation, he continued his education and received his M.A. in Community Counseling. After his completion, Steve spent seven years working as an Academic/ Career Advisor at Gallaudet University. He has also served as an adjunct faculty in the Communication Studies Department, teaching Public Speaking for several years.
During his tenure in Washington D.C., Steve has served on several task forces and committees such as: Academic Technology Advisory Committee, Student with Disabilities Advisory Board, University Accreditation taskforce on Shared Governance, and Foundation of Excellence Workgroup that focused on organizational operations and budget.
Steve was enrolled in his Ph.D. studies toward counseling studies but is on leave now. He continues to work as a public speaking consultant. He has participated in several video productions for the Deaf as an actor. Mr. Snow is married to Davina Asmus and they relocated to Boise in January 2008 from Columbia, Maryland with their four children.
---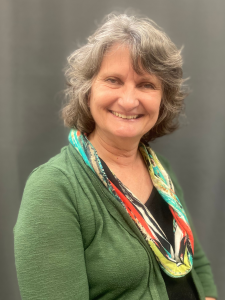 Administrative Assistant
Cindy Schreiner
B.A., Boise State University, Elementary Education, 1997
Cindy Schreiner is an Administrative Assistant II to the Council for the Deaf and Hard of Hearing. She has worked with the Council since August 2001. Cindy graduated from BSU in 1977 with a diploma in Dental Assisting and worked in that field for five years in Idaho and Southern California. She worked as a loan officer at a bank in Los Angeles for a few years and moved back to Idaho.
After moving back to Boise, she attended Boise State University and received a Bachelor's of Arts in Elementary Education. Cindy taught first, fourth and sixth grade. In 1999, she started working for the Department of Transportation and then transferred to the Council in 2001. Cindy is married to Brian, an artist; they have two daughters, Tara, living in Los Angeles and Katelyn who resides in Boise. Cindy enjoys her family, yoga, gardening, reading and taking care of her pets.
---
Jahaira Faber – Communications and Outreach Coordinator 
---
Jessica Raschke  – Human Services Program Specialist
A.A.S., Front Range Community College, Interpreter Preparation, 2013
B.A., University of Colorado, Sociology, 2010
Although originally from Colorado, Jessica now calls Idaho home after moving to the Treasure Valley from Southeast Alaska. Jess holds a bachelor's degree in Sociology and joins the team at CDHH with extensive professional experience in the human services field, specifically working with nonprofit organizations. Her position with the Council follows time spent working at Centers for Independent Living in both Alaska and Idaho, focusing on empowering individuals with disabilities to achieve the life of their choosing.
Before her transition to nonprofit work, Jessica spent a several years interpreting in the Denver area after graduating magna cum laude from FRCC's Interpreter Preparation Program in 2013. Jess is also currently pursuing her national ADA Coordinator certification. She is thrilled to combine both of her professional journeys to serve the community here in Idaho and looks forward to continuing her commitment in being an advocate for accessibility and inclusion.
In her spare time, Jess enjoys adventuring to new places and exploring the outdoors with her husband and two rescue pups.
---
Leah McElwee – Executive Interpreter
B.S., Idaho State University, Sign Language Interpreting, 2021
Leah first came to Idaho from Alaska as a college student in 2019 and graduated from Idaho State University's Sign Language Interpreting program in May of 2021. Now a licensed interpreter in the State of Idaho, she is currently working toward her national certification.
Before joining the team at CDHH, Leah worked as a Tutor-Counselor for the University of Alaska Fairbanks, helping rural-Alaskan youth navigate the cultural and academic transition to college. Most recently, she moved from Montana, after having spent a year as a staff interpreter at the Montana School for the Deaf and Blind. She has a wide range of interests that have led her to attend a variety of workshops and trainings, including attending the Annual Interpreter Institute of Mental Health Interpreter Training 2020 as a student volunteer. However, a combination of personal and professional experiences has given her a passion for improving the quality of services offered to deaf and hard-of-hearing students, particularly those in rural communities.
Leah is thrilled to be back in Idaho and take these next steps in her professional journey as she grows with CDHH. Outside of work she likes, tea, cooking, hiking, and going on adventure, whether it be in her neighborhood or across the country.