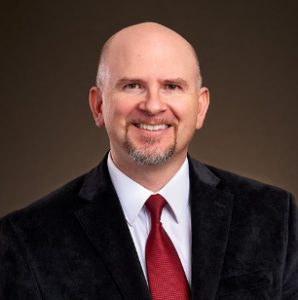 Executive Director
Steven L. Snow, MA
M.A., Gallaudet University, Community Counseling, 2001
B.A., Gallaudet University, Communication Studies, 1998
Steve is a proud native of Idaho. He was raised in Gooding, Idaho. He went to the Idaho School for the Deaf, and then graduated from Gallaudet University in 1998 with a B.A. in Communication Studies. After graduation, he continued his education and received his M.A. in Community Counseling. After his completion, Steve spent seven years working as an Academic/ Career Advisor at Gallaudet University. He has also served as an adjunct faculty in the Communication Studies Department, teaching Public Speaking for several years.
During his tenure in Washington D.C., Steve has served on several task forces and committees such as: Academic Technology Advisory Committee, Student with Disabilities Advisory Board, University Accreditation taskforce on Shared Governance, and Foundation of Excellence Workgroup that focused on organizational operations and budget.
Steve was enrolled in his Ph.D. studies toward counseling studies but is on leave now. He continues to work as a public speaking consultant. He has participated in several video productions for the Deaf as an actor. Mr. Snow is married to Davina Asmus and they relocated to Boise in January 2008 from Columbia, Maryland with their four children.
---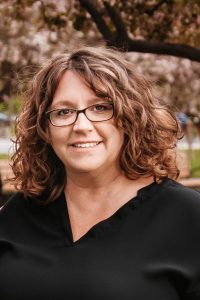 Administrative Assistant
Dawn Wells
National Interpreting Certificate-Master, 2009
Dawn is from Gooding, Idaho and has resided in Boise for 25 years. She is a native signer from four generations of Deaf family and grew up in the Deaf community. For over 30 years Dawn has been interpreting professionally, managing a small office, and running her own graphic design business.
Dawn is very passionate about working with the Deaf community and is involved with a couple of nonprofits that serve ASL interpreters and Deaf senior citizens. She has also been involved with several event planning committees. In her spare time, she enjoys gardening, baking, and spending her time with her husband, their two daughters, and son. Dawn is delighted to be a part of the team at CDHH and continuing her involvement with the Deaf and Hard of Hearing community across the state of Idaho.
---
Communications and Outreach Coordinator 
Jahaira Faber
A.A., Associate in Arts in Liberal Arts and Sciences Emphasis in Social Behavior, 2017
Jahaira Faber is currently working as an Outreach and Communication Coordinator for the Council of the Deaf and Hard of Hearing. She started in May 2022, her professional duties are creating content, designing promotional materials for media and target audiences, as well as executing social media campaigns on a variety of web-based platforms. She has reached more followers social media on Facebook, and she created other platform Instagram and has expanded that attract the right audience, to develop a positive brand for the community. She also helps develop collaborative relationships with a wide variety of organizations to show her support.
She graduated Associate degree in Arts in Liberal Arts and Sciences Emphasis on Social Behavior from Mt. San Antonio Community College in 2017. She worked as a Student Administrative Assistant for the Deaf Center for five years. Her background experiences have continued to grow. She advocates for the Deaf and Hard of Hearing in many communities. She is involved in many projects to support the community. She has positively influenced the hearing, deaf, and hard-of-hearing communities to engage, bring awareness, and reduce the stigma of deafness. She hopes that one day American Sign Language will become a common language across the United States.
She left California to explore her journey here in Idaho, she is currently working on her bachelor's degree in Sociology at Boise State University. She is involved as the President of the American Sign Language Club. Her recognition has been awarded and featured in The Arbiter News. "Hamilton" ASL interpretation sparks conversation about Deaf culture and accessibility" and "Talking Hands: Boise State University's American Sign Language Club" She continued to expose her deaf culture everywhere she goes.
Her interest in sociology has led her to be more curious about new things and building relationships with others and her passion is technology, animal lover, outgoing, exploring, and creative and so much more.
---

Human Services Program Specialist
Jessica Raschke
A.A.S., Front Range Community College, Interpreter Preparation, 2013
B.A., University of Colorado, Sociology, 2010
Although originally from Colorado, Jessica now calls Idaho home after moving to the Treasure Valley from Southeast Alaska. Jess holds a bachelor's degree in Sociology and joins the team at CDHH with extensive professional experience in the human services field. Her position with the Council follows time spent working at Centers for Independent Living in both Alaska and Idaho, focusing on empowering individuals with disabilities to achieve the life of their choosing.
Before her transition to nonprofit work, Jessica spent a several years interpreting in the Denver area after graduating magna cum laude from FRCC's Interpreter Preparation Program in 2013. Jess is also currently pursuing her national ADA Coordinator certification. She is thrilled to combine both of her professional journeys to serve the community here in Idaho and looks forward to continuing her commitment in being an advocate for accessibility and inclusion.
In her spare time, Jess enjoys adventuring to new places and exploring the outdoors with her husband and two rescue pups.
---
Executive Interpreter
Leah McElwee
B.S., Idaho State University, Sign Language Interpreting, 2021
Leah first came to Idaho from Alaska as a college student in 2019 and graduated from Idaho State University's Sign Language Interpreting program in May of 2021. Now a licensed interpreter in the State of Idaho, she is currently working toward her national certification.
Before joining the team at CDHH, Leah worked as a Tutor-Counselor for the University of Alaska Fairbanks, helping rural-Alaskan youth navigate the cultural and academic transition to college. Most recently, she moved from Montana, after having spent a year as a staff interpreter at the Montana School for the Deaf and Blind. She has a wide range of interests that have led her to attend a variety of workshops and trainings, including attending the Annual Interpreter Institute of Mental Health Interpreter Training 2020 as a student volunteer. However, a combination of personal and professional experiences has given her a passion for improving the quality of services offered to deaf and hard-of-hearing students, particularly those in rural communities.
Leah is thrilled to be back in Idaho and take these next steps in her professional journey as she grows with CDHH. Outside of work she likes, tea, cooking, hiking, and going on adventure, whether it be in her neighborhood or across the country.