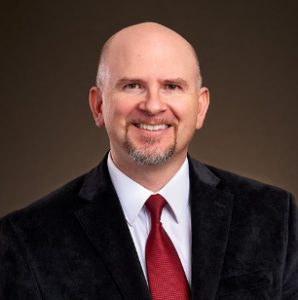 Executive Director
Steven L. Snow, MA
M.A., Gallaudet University, Community Counseling, 2001
B.A., Gallaudet University, Communication Studies, 1998
Steve is a proud native of Idaho. He was raised in Gooding, Idaho. He went to the Idaho School for the Deaf, and then graduated from Gallaudet University in 1998 with a B.A. in Communication Studies. After graduation, he continued his education and received his M.A. in Community Counseling. After his completion, Steve spent seven years working as an Academic/ Career Advisor at Gallaudet University. He has also served as an adjunct faculty in the Communication Studies Department, teaching Public Speaking for several years.
During his tenure in Washington D.C., Steve has served on several task forces and committees such as: Academic Technology Advisory Committee, Student with Disabilities Advisory Board, University Accreditation taskforce on Shared Governance, and Foundation of Excellence Workgroup that focused on organizational operations and budget.
Steve was enrolled in his Ph.D. studies toward counseling studies but is on leave now. He continues to work as a public speaking consultant. He has participated in several video productions for the Deaf as an actor.
Mr. Snow is married to Davina Asmus and they relocated to Boise in January 2008 from Columbia, Maryland with their four children.
---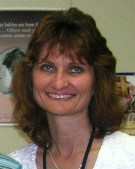 Administrative Assistant
Cindy Schreiner
B.A., Boise State University, Elementary Education, 1997
Cindy Schreiner is an Administrative Assistant II to the Council for the Deaf and Hard of Hearing. She has worked with the Council since August 2001. Cindy graduated from BSU in 1977 with a diploma in Dental Assisting and worked in that field for five years in Idaho and Southern California. She worked as a loan officer at a bank in Los Angeles for a few years and moved back to Idaho.
After moving back to Boise, she attended Boise State University and received a Bachelor's of Arts in Elementary Education. Cindy taught first, fourth and sixth grade. In 1999, she started working for the Department of Transportation and then transferred to the Council in 2001. Cindy is married to Brian, an artist; they have two daughters, Tara, living in Los Angeles and Katelyn who resides in Boise. Cindy enjoys her family, yoga, gardening, reading and taking care of her pets.
---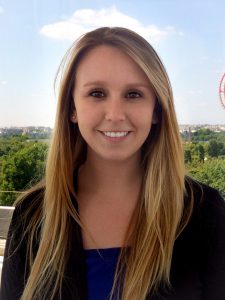 Communications and Outreach Coordinator 
Sierra McIver, NIC
B.A., Western Oregon University, ASL/English Interpreting, 2016
Sierra is the Communications and Outreach Coordinator for the Idaho Council for the Deaf and Hard of Hearing (CDHH) and a nationally certified American Sign Language interpreter. She is a proud Idaho native who, after her travels, has found herself back in her old stomping grounds of Boise. Sierra graduated from Western Oregon University in 2016 with a Bachelor of Arts in American Sign Language/English Interpreting and is continuing her education in a Master of Arts in Interpreting Studies program with an emphasis in teaching. During her time as an undergraduate student, Sierra spent a term in the beautiful town of Siena, Italy where she studied spoken Italian, Italian Sign Language (LIS), and Italian Deaf culture. She also is a part of a team that travels to Ghana facilitating professional development opportunities for Ghanaian interpreters and Deaf educations. Sierra's position at the Council is extensive and spans the entire State of Idaho. Some of her work consists of increasing constituents' awareness of CDHH's role, services, and programs throughout the state, developing collaborations with community organizations, provide training sessions, developing and disseminating information and resources, managing external and internal communications, and handling any deaf or hard of hearing related issues.
---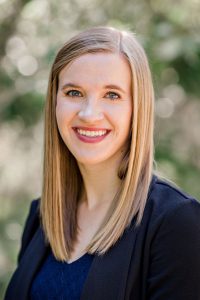 Executive Interpreter
Lauren Seale, NIC 
B.S., Idaho State University, ASL/English Interpreting, 2016
Lauren Seale is an Idaho native and considers it to be her forever home. Lauren graduated from Idaho State University in 2016 with a Bachelor of Science in Sign Language Interpreting. For the past three years, she has enjoyed working as an Outreach Interpreter for the Idaho Educational Services for the Deaf and the Blind and as a part-time Video Relay Interpreter. In January of 2018, she earned her National Interpreter Certification (NIC). Lauren is passionate about supporting the Idaho Deaf and interpreting communities and does so by serving on the Idaho RID Board as Secretary. When not interpreting, Lauren enjoys playing disc golf, watching movies, and spending time with family.