Educational Interpreter / Language Mentor for the Deaf and Hard of Hearing
Moscow School District
Begin Date: August 30, 2021
Location: Moscow, ID
Closing Date: Open until filled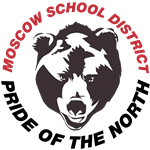 ---
Work under the direction of the Special Education Teacher/Teacher for the Deaf/Hard of Hearing to interpret relevant instructional/conversational information and serve as a language mentor for students who are deaf/hard of hearing.
---
Training and skill in interpreting*American Sign Language/Pidgin Signed English (ASL/PSE). (*Interpreting means the process of providing accessible communication between and among persons who are deaf, hard of hearing or deaf-blind, and those who are hearing. The process includes, but is not limited to, communication between American sign language or other form of manual communication and English. The process may also involve various other modalities that involve visual, gestural and tactile methods.)
Knowledge of correct English grammar, ASL grammar, and their equivalences.
Must be able to work well with a wide variety of adults and children.
Must hold a 3.5 or above on the Educational Interpreter Performance Assessment (EIPA) or other national interpreter certification.
---
Willingness to learn and implement use of technology worn by the deaf/hard of hearing student.
Training or experience in helping children with special needs.
Background in strategies related to language development.
Willingness to help staff and student in the understanding and use of ASL/PSE.
Knowledge of deaf culture.
Graduation from an interpreting training program.
---
$20.11 / hour
7.25 hours / day
---
Candidate hired will be required to submit proof of identity and employment eligibility. A criminal history check is required at the employee's expense.
The Moscow School District does not discriminate against any individual in the United States on the basis of race, color, religion, sex (including pregnancy, childbirth and related medical conditions, physical characteristics, sex stereotyping, transgender status, and gender identity), marital status, national origin (including limited English proficiency), socioeconomic status, age, disability, or political affiliation or belief.
---
* Any reference obtained from this server to a specific product, process, or service does not constitute or imply an endorsement by the Idaho Council for the Deaf and Hard of Hearing  or the State of Idaho of the product, process, or service, or its producer or provider. The views and opinions expressed in any referenced document do not necessarily state or reflect those of the Idaho Council for the Deaf and Hard of Hearing or the State of Idaho.