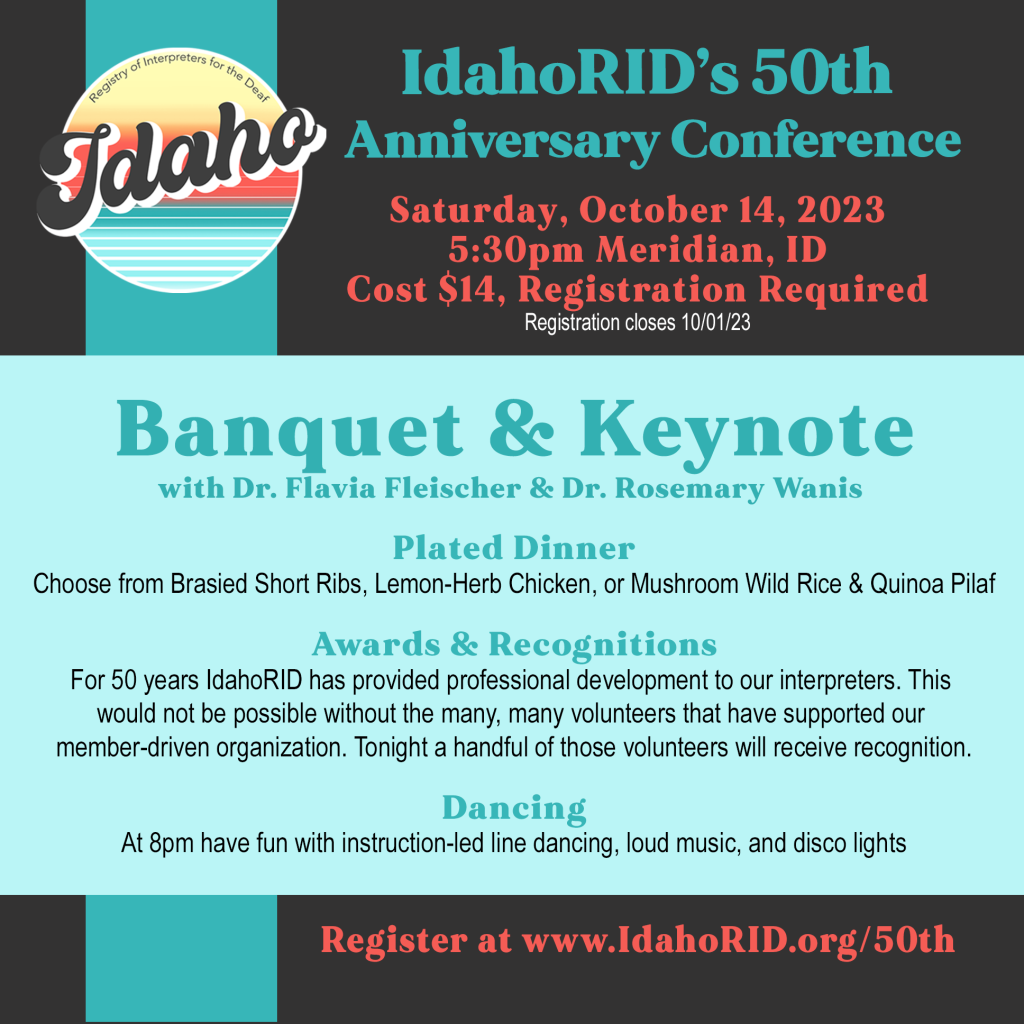 ---
Join IdahoRID for a special 2 day event!
Meridian Senior Center/Center at the Park, 1920 N Records Way, Meridian, ID 83642, USA (map)
Friday, Oct 13: 5p-9p at ISU Meridian
Dinner Provided
Saturday, Oct 14: 8a-10p at Center at the Park
Breakfast & Lunch provided.
Dinner Banquet to follow in the evening.
3 Amazing Presenters and Tracks!
*Flavia Fleischer
*Rosemary Wanis
*Orlando Obeso
More information will be added soon.
Registration Required
More information can be found at IdahoRID.org/50th.