INFORMATION & SUPPORT BY TOPIC
Choose a category to learn about the Idaho resources available for that topic.
Local Education Programs
Four levels of ASL courses | Contact: Davina Snow
A.A. degree in Sign Language Studies | Contact: Dawnette Reis

College of Eastern Idaho

Beginning & Intermediate Sign Language | (Classes currently not available)
Offerings: A.S. in Sign Language Studies, B.S. in Sign Language Interpreting | Contact: LaVona Andrew
ASL courses | Contact: Jacalyn W. Marosi
Offerings: Sign Language courses | Contact: Tara Adams
Private Tutors
Eastern Idaho

Magic Valley

Treasure Valley
Home-study Materials – ASL and interpreting materials
Borrow from

Buy from
The following PDF documents provide information on the ADA as it relates to deaf and hard-of-hearing people.
Compliance by group
Reporting NonCompliance

File an ADA Complaint with the U.S. Department of Justice You can file an Americans with Disabilities Act complaint alleging disability discrimination against a State or local government or a public accommodation (including, for example, a restaurant, doctor's office, retail store, hotel, etc.) online, by mail, or fax.
Mental health professionals who are fluent in sign language
Jim Palmer

ASL – Life Coach
451 Eastland Drive
Twin Falls, ID 83301
Phone: 208-733-8346
jimpalm@cableone.net
Not currently accepting insurance

Timothy Hughes, LPC, NIC

ASL – Licensed Professional Counselor
Pearl Health Clinic
https://pearlhealth.org/
Idaho Falls, ID
(208) 346-7500 (main office)
Provides remote counseling services & accepts all major insurances, including Medicaid

Pennie McKay

Signing – Licensed Clinical Professional Counselor
1412 W. Washington
Boise, Idaho 83702
(208) 345-1552 (V/TTY)
Accepts insurance 

Kimberly McClurkan

Deaf – Licensed Professional Counselor
Located in Washington – offers remote counseling services
kmcclurkantherapy@gmail.com
https://sites.google.com/view/kimberlyscounseling/
Not currently accepting insurance
Other Counseling & Mental Health Resources
Deaf Counseling Center is a Deaf-owned and operated psychotherapy and consulting practice staffed by Deaf licensed professional therapists.
National Deaf Therapy is a Deaf, female-owned company. They are passionate about their work and their relationships with people.
Free Deaf Crisis Line (24/7)
(VP) 321-800-DEAF (3323)
(Text) Text HELP to 839863


(V)

 

888-761-HELP (4357)


(TTY)

 800-380-DEAF (3323)
Free Crisis Interpreting (24/7)
(V)573-445-5005
(Text) Text HELP to 839863
DeafLEAD is a non-profit agency that provides 24-hour crisis intervention, advocacy, case management, interpreting and mental health services to Deaf, hard of hearing, DeafBlind, and late deafened individuals who are victims of crime and their families, as well as support to individuals, agencies, and organizations providing victim services to individuals with a hearing loss.
Our beliefs are that no caller should face communication barriers. That each and everyone of our callers deserves to be treated with dignity and respect. We believe that every family deserves to live in a world free from violence. We believe that safe homes and safe families are the foundation of a safe society. One call at a time – until the violence stops.
Available 24/7
1(855) 812-1001 (VP)
NationalDeafHotline@adwas.org 
Addiction
AA, NA, CA

Rehab Center

Addiction Resource
What is DeafBlindness?
The term "individual who is DeafBlind" means any individual –
Who has a central visual acuity of 20/200 or less in the better eye with corrective lenses, or a field defect such that the peripheral diameter of visual field subtends an angular distance no greater than 20 degrees, or a progressive visual loss having a prognosis leading to one or both these conditions;  (ii) who has a chronic hearing impairment so severe that most speech cannot be understood with optimum amplification, or a progressive hearing loss having a prognosis leading to this condition; and (iii) for whom the combination of impairments described in clauses (i) and (ii) cause extreme difficulty in attaining independence in daily life activities, achieving psychosocial adjustment, or obtaining a vocation;
Who despite the inability to be measured accurately for hearing and vision loss due to cognitive or behavioral constraints, or both, can be determined through functional and performance assessment to have severe hearing and visual disabilities that cause extreme difficulty in attaining independence in daily life activities, achieving psychosocial adjustment, or obtaining vocational objectives; or
Meets such other requirements as the Secretary may prescribe in regulation; and the term "Secretary" means the Secretary of Education.  (Source: Helen Keller National Center Act, amended 1/7/93)
How Common is Hearing and Vision Loss in Idaho?
Based on Idaho population census for the year 2000, there were: 1,293,953 people counted.
Using the formula from Wolf, Schien and Delk, 1982, 100,000/1,293,953 (13) x 346 = 4,498 individuals that have a combined hearing and vision loss, all ages.  Some may also have additional disabilities.  (Source: HKNC, Dorothy Walt)
Where Can I Find More Local Information?
Helen Keller National Center for Deaf-Blind Youths and Adults (HKNC) The mission of HKNC is to enable each person who is deaf-blind to live and work in his or her community of choice.
Marlene Swarts, Northwest HKNC Regional Representative
1620 18th Ave. ste. 201
Seattle, WA. 98122
(206) 452-0049 (VP)
(206) 324-9159 (fax)
Idaho Project for Children and Youth with Deaf-Blindness The purpose of the Idaho Project for Children and Youth with Deaf-Blindness is to enhance the educational services provided to children and youth, birth through 21 years, with vision and hearing impairments.
Robin Greenfield, Project Director Center on Disabilities & Human Development
University of Idaho
322 E. Front St. Suite 440
Boise, ID 83712
(208) 364-4012 (v/tty)
(208) 364-4035 (fax)
Idaho Assistive Technology Project The goal of the Idaho Assistive Technology Project is to help Idahoans with disabilities acquire the assistive technology they need to live more independent lives.
Janice Carson, Project Director Center on Disabilities & Human Development
University of Idaho
1187 Alturas Drive
Moscow, ID 83843
(208) 885-6097
(800) 432-8324 (phone)
(208) 885-6102 (fax)
To increase the State of Idaho's ability to notify its citizens in a time of emergency, The Idaho Bureau of Homeland Security (BHS) has entered into a professional services agreement with MyState USA of Boise, Idaho to develop and test the Idaho State Alert and Warning System (ISAWS). The BHS is requesting that all Idaho citizens with special needs, such as the deaf and hard of hearing; the blind and visually impaired; wheelchair bound and bed-bound citizens; citizens who are dependent on oxygen; citizens who require the assistance of service animals; and any other citizen with a special needs voluntarily enroll in the ISAWS notification system. Visit
https://mystateusa.com/alertSignup.aspx?region=670
and enter your contact information to enroll.
Deaf and hard of hearing people communicate via several major communication systems. Each method falls somewhere on a continuum between manual and oral communication. Below is a brief description of each major approach.
American Sign Language (ASL)

"American Sign Language (ASL) is… a visual language, not a spoken language. One or both hands are used to make signs, and meaning depends on visual components such as shape of the hands, the space in which the sign is displayed, orientation of the hand when signing, and the movement of the hands… ASL is a language distinct from English. Therefore, it has its own grammar and syntax (rules for arranging words to form meaningful sentences and phrases). In ASL words are not represented in English word order… Like all living languages, ASL is continually evolving. New signs representing new vocabulary are added, while outdated signs fall by the wayside. This makes it possible to express anything in ASL that can be expressed in English." (1)

Signed English

"As the name implies, the purpose of Manually Coded English (MCE) systems is to 'translate' spoken English into manual signs. That is, these systems are not distinct languages as ASL is. Instead, the signs for words are represented in the same order as in English, and invented signs are used in some systems to convey tenses, plurals, possessives, and other syntactical aspects of English. The conceptual base of ASL, however, is maintained in most of these sign systems. The most commonly used systems of Manually Coded English are Signed English, Seeing Essential English (SEE I), Signing Exact English (SEE II), and Contact Signing… Someone who uses one system can often communicate fairly easily with someone who uses another." (2)

Cued Speech

"Cued Speech is a system of using handshapes to supplement speechreading. These handshapes are phonemically based-that is, they are based on the sounds the letters make, not the letters themselves. Cued Speech is comprised of eight handshapes that represent groups of consonant sounds, and four positions about the face to represent groups of vowel sounds. Combinations of these hand configurations and placements show the exact pronunciation of words in connected speech, by making them clearly visible and understandable to the Cued Speech recipient. Cued Speech allows [a person] to 'see-hear' precisely every spoken syllable that a hearing person hears." (3)

Auditory-Oral

"This approach encourages children to make use of the hearing they have (called residual hearing) using hearing aids or cochlear implants. Speechreading, sometimes called lipreading, is used to supplement what's detected through residual hearing. In this approach, children learn to listen and speak but do not learn sign language…"(4) "Further, this ability is best developed in an environment in which spoken communication is used. This environment includes both the home and classroom." (5)
Sources:
(1) Quoted from Choices in Deafness: A Parent's Guide to Communication Options, Second Edition, Edited by Sue Schwartz, pp. 277-278. (2) Quoted from Choices in Deafness: A Parent's Guide to Communication Options, Second Edition, Edited by Sue Schwartz, p. 278. (3) Cued Speech: A Professional Point of View, Barbara Williams-Scott and Elizabeth Kipila, Quoted from Choices in Deafness: A Parent's Guide to Communication Options, Second Edition, Edited by Sue Schwartz, p. 118. (4) Quoted from the Office of Special Education and Rehabilitation Services, Communication Options, Auditor-Oral, accessed online May 22, 2006: https://www.ed.gov/about/offices/list/osers/products/opening_doors/eco.html (5) Quoted from Help and Hope: Family Resource Guide, p. 95, Idaho CDHH, 2006.
Idaho's written driver's test is provided in American Sign Language upon request.
[Sample written test in ASL]
Public Video Phones for Community Access
North Idaho
Hayden Library – Community Library Network
8385 N. Government Way
Hayden Lake, Idaho 83835
Hayden Library Website
Boise
Idaho Council for the Deaf and Hard of Hearing
7950 King Street, Suite 101
Boise, Idaho 83704
Boise State University
Educational Access Center (EAC)
Business hours: Monday – Friday 8am-5pm
1607 W University Drive
Boise Idaho 83725
https://www.boisestate.edu/eac/
(Check in with front desk for remote)
Resources for seniors who are Deaf or hard of hearing


Did you know 1 in 4 Idahoans is a caregiver?
Find more information here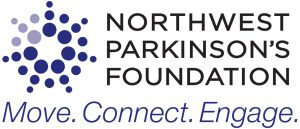 What is Telecommunications Relay Service?
Telecommunications Relay Service is a telephone service that allows persons with hearing or speech disabilities to place and receive telephone calls. TRS is available in all 50 states, the District of Columbia, Puerto Rico and the U.S. territories for local and/or long distance calls. TRS providers – generally telephone companies – are compensated for the costs of providing TRS from either a state or a federal fund. There is no cost to the TRS user.
How does TRS work?
TRS uses operators, called communications assistants (CAs), to facilitate telephone calls between people with hearing and speech disabilities and other individuals. A TRS call may be initiated by either a person with a hearing or speech disability, or a person without such disability. When a person with a hearing or speech disability initiates a TRS call, the person uses a teletypewriter (TTY) or other text input device to call the TRS relay center, and gives a CA the number of the party that he or she wants to call. The CA places an outbound traditional voice call to that person, then serves as a link for the call, relaying the text of the calling party in voice to the called party, and converting to text what the called party voices back to the calling party.
What forms of TRS are available?
There are several forms of TRS, depending on the particular needs of the user and the equipment available:
Text-to-Voice TTY-based TRS is a "traditional" TRS service using a TTY to call the CA at the relay center.
Voice Carry Over allows a person with a hearing disability, but who wants to use his or her own voice, to speak directly to the called party and receive responses in text from the CA. No typing is required by the calling party.
Speech-to-Speech Relay Service is used by a person with a speech disability. A CA (who is specially trained in understanding a variety of speech disorders) repeats what the caller says in a manner that makes the caller's words clear and understandable to the called party. No special telephone is needed.
Shared Non-English Language Relay Services – Due to the large number of Spanish speakers in the United States, the FCC requires interstate TRS providers to offer Spanish-to-Spanish traditional TRS. Although Spanish language relay is not required for intrastate (within a state) TRS, many states with large numbers of Spanish speakers offer this service on a voluntary basis.
Captioned Telephone Service is used by persons with a hearing disability but some residual hearing. It uses a special telephone that has a text screen to display captions of what the other party to the conversation is saying. A captioned telephone allows the user, on one line, to speak to the called party and to simultaneously listen to the other party and read captions of what the other party is saying.
IP Captioned Telephone Service combines elements of captioned telephone service and IP Relay. IP captioned telephone service can be provided in a variety of ways, but uses the Internet – rather than the telephone network – to provide the link and captions between the caller with a hearing disability and the CA. It allows the user to simultaneously both listen to, and read the text of, what the other party in a telephone conversation is saying.
Internet Protocol Relay Service is a text-based form of TRS that uses the Internet, rather than traditional telephone lines, for the leg of the call between the person with a hearing or speech disability and the CA.
Video Relay Service (VRS) – This Internet-based form of TRS allows persons whose primary language is American Sign Language to communicate with the CA in ASL using video conferencing equipment. The CA speaks what is signed to the called party, and signs the called party's response back to the caller.
711 Access to TRS
Just as you can call 411 for information, you can dial 711 to connect to certain forms of TRS anywhere in the United States. Dialing 711 makes it easier for travelers to use TRS because they do not have to remember TRS numbers in every state.
Where Can I Find TRS Providers?
Are you Deaf or hard of hearing and in between the ages of 14 – 26?
Meet your transition coordinator!
Kristy Buffington
Kristy will help support you to meet your goals, whatever they may be.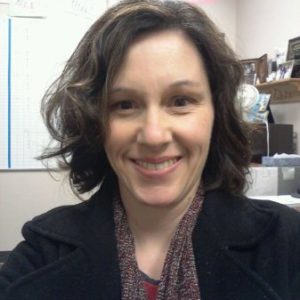 Idaho's VR Counselors for the Deaf
1. Suzette Whiting and Cameron Cushing
Coeur d' Alene
(208) 769-1411
2. Doug Clapp
Canyon and Ada County
(208) 888-0648
VP Sorenson (208) 402-5839
VP Purple/Z (208-779-1497
3. Robert Price
Pocatello
(208) 236-6333
Voting Access
Idaho Voting Hotline 1-866-262-3462
If you experience any barriers to voting on Election Day, please contact Disability Rights Idaho on their voting hotline.
HELPFUL STATE AGENCIES
INTERPRETER ORGANIZATIONS
HELPFUL CONSUMER ORGANIZATIONS