Assistant Professor of Deaf Education
Idaho State University
Begin Date: When filled
Location: Pocatello, ID
Closing Date: Open until filled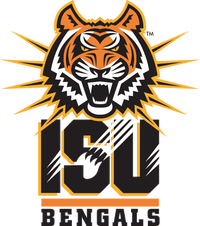 ---
Job  Description & Primary Purpose:
Posting Number: req1234
Working 9 months per year
Faculty Tenure Track
Office Of Academic Affairs
Idaho State University's Department of Teaching and Educational Studies invites applications for a 9-month, full-time, open rank Assistant Professor position in Deaf Education to start August 2021. The Masters of Science in Deaf Education had been suspended for several years and needs to be realigned to current research-based practices, which is a focus of this position. This position will be filled as tenure track or non-tenure track depending upon the qualifications.
---
The successful candidate will teach Deaf Education methods courses to undergraduate teacher candidates seeking a Deaf/Hard of Hearing teaching endorsement. Responsibilities also include teaching other undergraduate and/or graduate courses in the areas of Deaf Education and Special Education and providing service to the university and deaf community.
---
1. Applicants must hold an earned Masters degree with additional certification or coursework special education or related field.
2. Expertise in teaching students with disabilities, especially all levels of hearing loss, in various educational settings.
3. Candidates must exhibit experience teaching at the PK-12 and university levels.
4. Knowledge of ASLTA standards for learning ASL.
5. Knowledge of ACTFL progress indicators for language learning.
6. Experience delivering effective on-line and distance learning courses.
7. Demonstrated ability to collaborate with community stakeholders.
---
Preferred Qualifications:
1. Priority will be given to applicants who have ASLPI scores at or above 4.0.
2. Further, candidate expertise should include evidence-based teaching pedagogy, universal design for learning (UDL), multi-tiered systems of support (MTSS), inclusive environments, and culturally responsive practices to meet the needs of a diverse student population specific to signacy, oracy, literacy, and professionalism.
3. Terminal degree (PhD or EdD) in Deaf Education or closely related field.
---
Submit the following documents with your application:
Curriculum vitae, cover letter which expresses interest in the position and describes connection to the American deaf community, statement of teaching philosophy (limited to 2 pages), statement of research philosophy (limited to 2 pages), and a list of names with contact information for three (3) professional references.
Position will remain open until filled, however, applications received by May 21, 2021 will receive priority consideration. Salary range has been approved from $52,000 to $56,000 annually, commensurate with education and experience. Includes a competitive benefits package. Offers of employment may be conditional pending successful completion of a background investigation.
---
* Any reference obtained from this server to a specific product, process, or service does not constitute or imply an endorsement by the Idaho Council for the Deaf and Hard of Hearing or the State of Idaho of the product, process, or service, or its producer or provider. The views and opinions expressed in any referenced document do not necessarily state or reflect those of the Idaho Council for the Deaf and Hard of Hearing or the State of Idaho.