Maintenance Technician
Idaho Educational Services for the Deaf and the Blind
Begin Date: July 2021
Location: Gooding, ID
Closing Date: Open until filled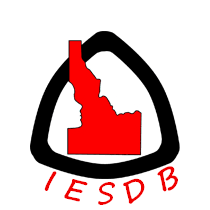 ---
Perform skilled trade duties in the operation, maintenance, and repair of buildings and related facilities and systems to include some plumbing, carpentry, electrical, HVAC and boiler system work. The Maintenance Technician will also drive a school bus and may need to respond to callbacks after regular work hours. Other duties as assigned.
---
Some knowledge of: heating and cooling system maintenance and repair.
Experience: performing semi-skilled maintenance and repair involving carpentry, plumbing, electrical and general building maintenance trades work; using and maintaining tools and equipment normally associated with carpentry, mechanics,
plumbing, and electrical work. Must be able to lift up to 50 pounds frequently.
The person selected will be required to drive a school bus for the Idaho School for the Deaf and Blind (ISDB). The successful candidate must have, or be eligible to obtain, an Idaho Driver's license with a CDL endorsement. Assistance in obtaining a CDL may be provided.
---
Dependent upon experience. Comprehensive benefit package included.
---
Interested persons are to complete an IESDB application (application can be accessed at www.iesdb.org), submit a letter of interest, resume, and three letters of recommendation or the names and contact information of three professional
references to:
Idaho Educational Services for the Deaf and the Blind
Attn: Human Resources
1450 Main St
Gooding, ID 83330
---
Successful candidate will be required to submit a completed ten finger fingerprint card or scan to the Idaho State Dept. of Education no later than five days after the employees' first day of employment with the school or unsupervised contact with students in a K-12 setting, whichever is sooner per Idaho Code 33-130 & 33-512.
Hiring is done without regard to race, color, religion, national origin, gender, age or disability. In addition, preference may be given to veterans who qualify under state and federal laws and regulation.
---
* Any reference obtained from this server to a specific product, process, or service does not constitute or imply an endorsement by the Idaho Council for the Deaf and Hard of Hearing or the State of Idaho of the product, process, or service, or its producer or provider. The views and opinions expressed in any referenced document do not necessarily state or reflect those of the Idaho Council for the Deaf and Hard of Hearing or the State of Idaho.